FEAST OF TABERNACLES
OCTOBER 14 THRU 21, 2019*
Services Every Day 11AM
865-254-5420
Caribbean Resort - Myrtle Beach, SC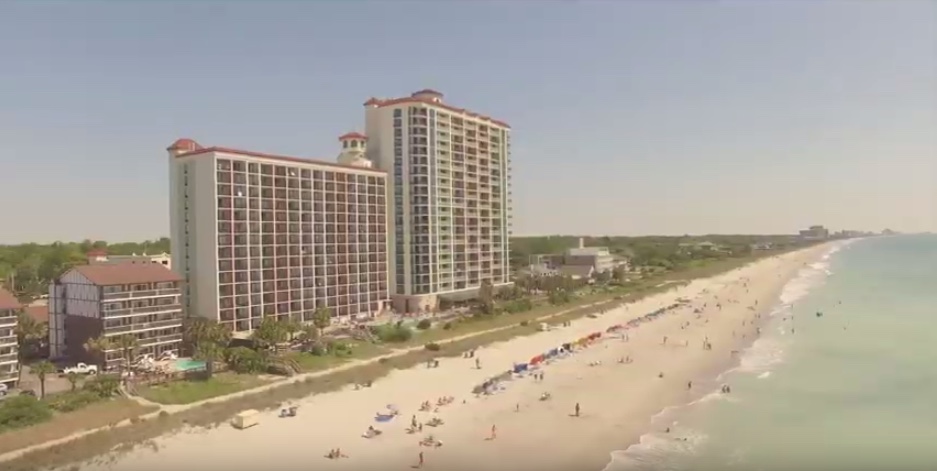 *There is a very small chance that the dates could be one day later if the new moon is not seen on the evening of September 29th.
Arrangements have been made to observe the Feast of Tabernacles at Caribbean Resort in North Myrtle Beach, SC. Please make your reservations A.S.A.P. and let us know you are coming. The resort is located at 3000 North Ocean Blvd Myrtle Beach, SC 29577. We look forward to seeing each and every one of you, please make your reservation today! Remember to bring your musical instruments for song services, special music and the fun show.
For a reservation please call (855) 837-9171 and ask to reserve a room with the group ID "SEVENTHDAY" or "7th Day Church of God" at the Caribbean. You can use a credit card to pay the deposit. The web site for the resort is www.CaribbeanResort.com to see what they have to offer, but please remember to call (855) 837-9171 with the group ID "SEVENTHDAY" or "7th Day Church of God" to make your reservation!
The Caribbean has a wide variety of water amenities when you are ready to swap the sandy beach for turquoise pools. You can zip down the Pirate's Plunge, navigate your own underwater adventure in the Silly Submarine and have the current take you for a ride in either of our lazy rivers. Soak up the sun on our spacious pool deck while enjoying the ocean breeze.
This Feast of Tabernacles site in Myrtle Beach features both rooms and the amenities you'll enjoy during your stay. Here at the Caribbean Resort you'll find a suite of amenities and activities that are second to none. Browse the full list of amenities here, we look forward to seeing you.
We have arranged for the following room rates that will be honored between October 13 thru 23 for arriving early and staying late if you wish:
Dominican Oceanfront 1 Bdrm Suite $79/night plus tax.
Chelsea 2 Bedroom Villa $84/night plus tax.
Cayman Oceanfront 2 Bdrm Condo $109/night plus tax.
Cayman Oceanfront 3 Bdrm Condo $139/night plus tax.
Call direct for more room options including a 4 bedroom condo. Here is a map of the resort.
Regarding Individual Cancellations made 14 days or more from date of arrival, the policy is to refund 100% of the 1st night's Payment. If cancelled within the 14 days prior to arrival, 1st night's Payment will be forfeited. These policies may vary based on holidays, special events or other special circumstances and at the hotels discretion
If you have any questions about the Feast, wish to volunteer for helping, for speaking, or have an idea to share, contact Mark Carr 865-254-5420 PO Box 70635, Knoxville, TN 37938
We can look forward to having a great time this year. Please consider joining us in worshiping God this year. I hope to see all of you at the Feast!