Passover/Feast of Unleavened Bread

APRIL 4-13, 2023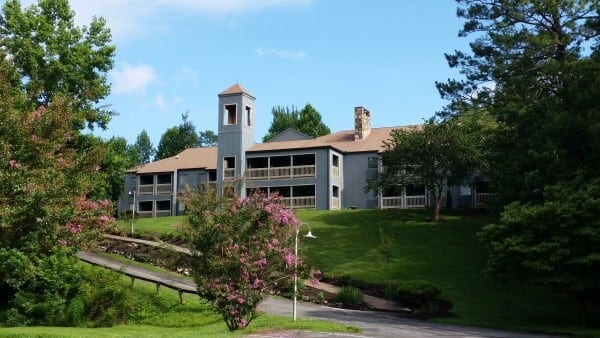 STEINER-BELL LODGE
Deut 16:16 "Three times a year all your males shall appear before the LORD your God in the place which He chooses: at the Feast of Unleavened Bread, at the Feast of Weeks, and at the Feast of Tabernacles; and they shall not appear before the LORD empty-handed."
We have rented a 32 bedroom lodge for celebrating Passover and the Days of Unleavened Bread this year in Gatlinburg, Tennessee. This location has it all for a perfect getaway with everything needed for a holy day gathering. Each room has it's own private bathroom, an adjustable heat and air unit, two queen beds (one room has one king bed), and private balconies. On the first floor is a dining room with a wood burning fire place and covered porch with rocking chairs. Also on the first floor is a fully equipped kitchen with everything that you need in order to prepare your own meals. Upstairs is a large meeting room that with a wood burning fire place and covered porch. Linen and towels are provided. WiFi is also available.
If you desire to observe a Feast where there is love, sharing and fellowship with one purpose - worshiping God, THIS IS THE PLACE! The lodge is located at 3610 East Parkway Gatlinburg, TN 37738 If you are going to attend, please MAKE A RESERVATION TODAY! Rooms are limited and it is First Come - First Served! To reserve a room at the lodge, call Mark Carr at 865-254-5420 ASAP.
We have reserved this lodge and will check in on April 4th at 4PM staying for 9 nights checking out the morning of April 13th. The cost for a two bed, double occupancy room for the entire stay is $595. There is a additional charge of $10 per person age 12 years or older in a room that is already at double occupancy. No charge for children under 12 in a room.
For a virtual tour of the lodge CLICK HERE.
Click on each picture to display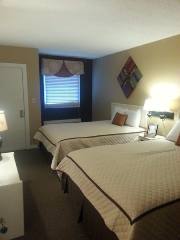 For a map to the lodge, click on the link below.